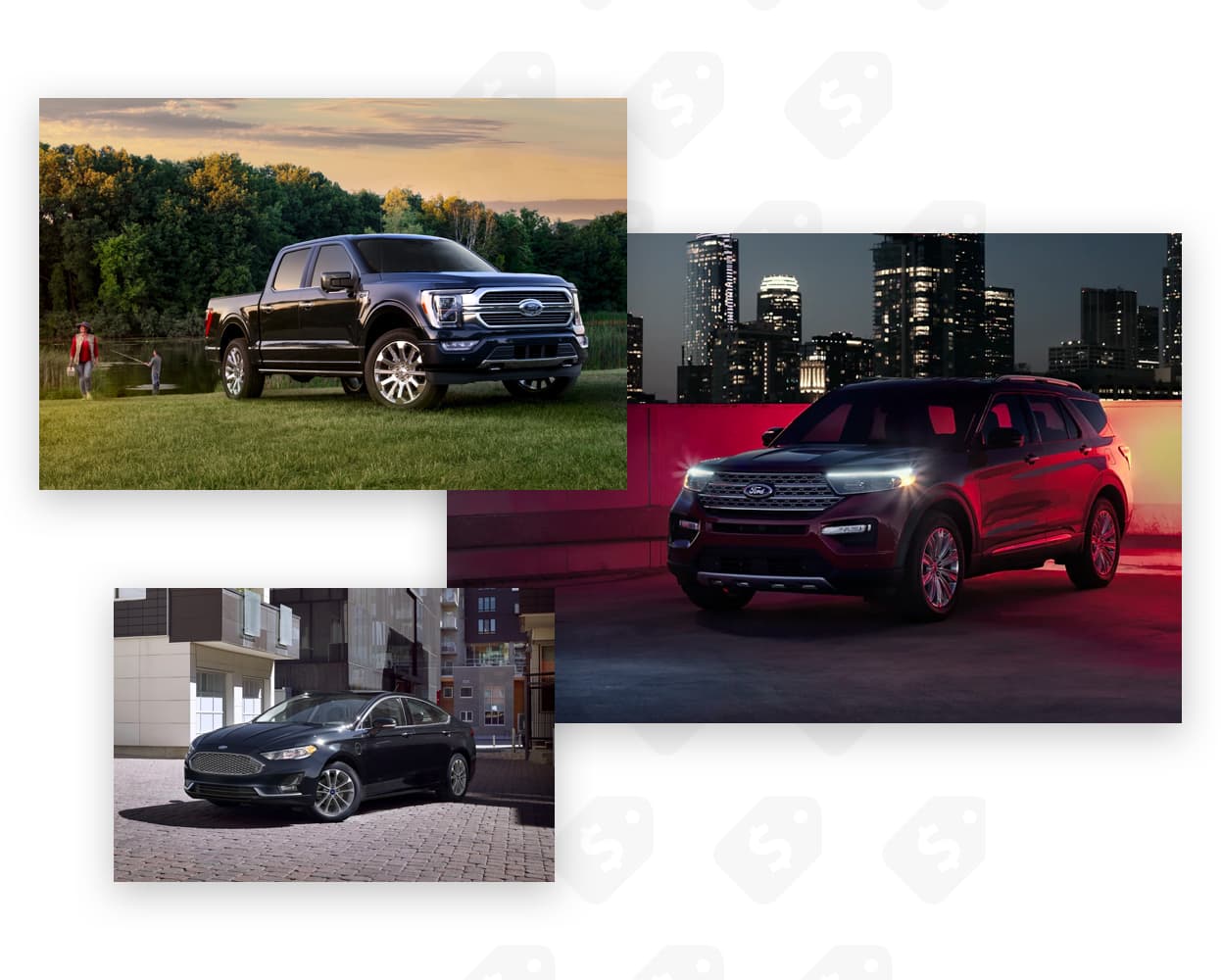 Take Advantage of This Month's Current Offers
Every month Ford releases incredible cash-back offers and special financing rates along with discounts featured in other special programs.
We're Here For You
Freedom Ford of Wise always puts customers first!
Don't take our word for it: Read our reviews and see what everyone is saying.

Welcome to Freedom Ford of Wise
When you're looking for a dealership near Virginia, you'll want to visit Freedom Ford of Wise. Our dealership has been servicing areas like Wise, Norton, and Big Stone Gap for years, and once you arrive, you'll find that we have a talented servicing department, a wide selection of parts, and the newest Ford models.
Serving Virginia for Years
When you're looking for your next model, you'll find a wide variety of options at Freedom Ford of Wise. We have a vast selection, the ability to customize your own order, and a financing department that's always available.
An Exciting Lot: You'll find plenty of new and pre-owned vehicles when you decide to visit Freedom Ford of Wise. You may also want to consider trading in your current vehicle so that you can strengthen your down payment.
Build Your Very Own Model: If you can't find what you're looking for on the lot, you may want to consider a custom order. This will ensure that you have all the features that you want in your next model.
Comprehensive Financing: Our financing department can help you make sound decisions when it comes to your purchase and can work with you throughout the process. If you have any questions, they're always ready to assist you.
Build Your Business
When your business is growing rapidly, you'll need the right tools to supplement it. At our dealership, you'll find a wide variety of commercial models that can help you increase your profits.
View Our Commercial Models: If you're looking to add to your fleet, you'll want to consider some of the commercial models offered at Freedom Ford of Wise. Whether you need a model for transport like the Transit or need something more flexible like the E-Series Cutaway, you'll find plenty of options here.
Form a Payment Plan: If you're trying to factor in how a new purchase might affect your business, you'll want to turn to our payment calculator. You'll be able to get an estimate of what your monthly payment might look like, and you can always move forward with a credit application when you're ready. This can help you build a sound budget that you'll be able to rely on throughout your operations.
Our Service Center
Your model is eventually going to need service, so when you're looking for a reliable dealer, head to Freedom Ford of Wise. Our mechanics have years of experience, so if you're experiencing strange symptoms, you'll want to schedule a service so that they can root out the problem quickly and efficiently.
General Maintenance: It takes a lot of work to keep your vehicle running, so when you're not sure where to start, you'll want to schedule an appointment for general maintenance.
Find New Parts: When you're searching for parts, you'll run into scams, defective pieces, and a wide variety of other headaches. When you need the right piece for your vehicle, you'll want to order it through our dealership.
Have Your Model Inspected: Vehicles are complicated, so when you feel that something might be wrong, you're going to want to have your model inspected by a professional.
If you're looking for your next vehicle or reliable service, head to Freedom Ford of Wise.
Contact Us
Freedom Ford of Wise
151 Woodland Drive
Wise, VA 24293
Sales:
276-300-0456
Service:
276-533-1215
Parts:
276-321-9775
Directions